ISO 50001 : 2018 Certification
Save money, increase energy efficiency and enhance your reputation
ISO 50001 is the international standard for energy management, supporting businesses like yours to use energy more efficiently through the development of an Energy Management System (EnMS). This standard is based on the same model of continual improvement used for other well-known standards such as ISO 9001 or ISO 14001, making it easier for you to integrate energy management into your overall efforts to improve quality and environmental management.
As energy costs continue to rise, it is vital that your business has adequate controls in place not only to manage your energy usage but also to ensure you meet your legal obligations with regard to government energy reduction targets.
What are the benefits of ISO 50001?
ISO 50001 is a useful management framework to help your business understand your existing energy profile. The standard can be used to highlight if energy is being wasted and encourages you to introduce relevant management systems to monitor, control and continuously improve your energy usage.
Certification to ISO 50001:
Saves you money by reducing energy waste, increasing energy efficiency and improving procurement procedures
Builds your reputation as an organisation committed to reducing their carbon footprint
Demonstrates compliance with current energy legislation and helps you plan to meet government reduction targets
Proves your position as a worthy business partner to both existing and new customers by demonstrating your environmental credentials
Helps you identify and manage the risks surrounding your future energy supply
Is it for me?
Although particularly beneficial for organisations with significant energy expenditure, ISO 50001 can be used by any business, large or small, regardless of its field of activity or sector. ISO 50001 certification gives exemption from the Energy Savings Opportunity Scheme assessment for large undertakings.
What is the process?
Simple process to certification.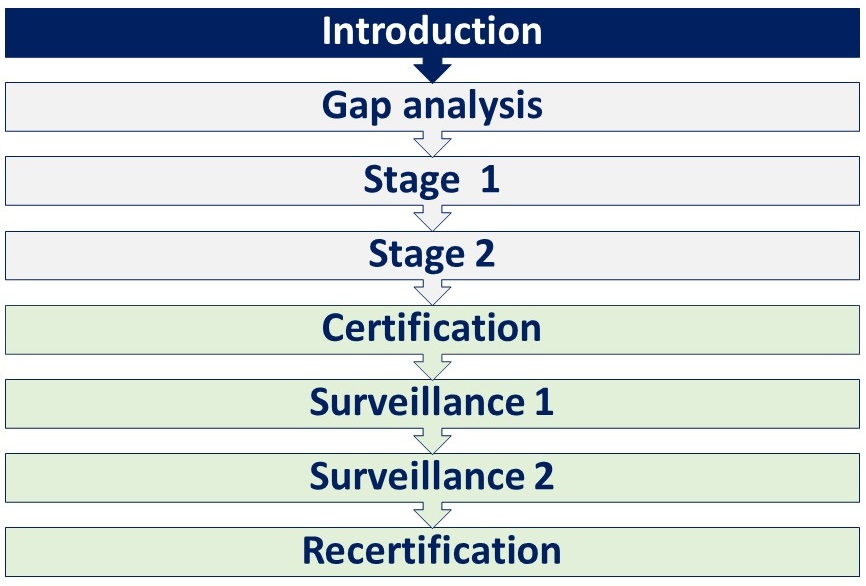 Certification Process
Next steps?
Fill in your application form to get a quote.
Transfer your certification
Find out how to transfer your certification to ACM Malaysia.
A simple transfer process
Looking to change your certification body? If you have an existing UKAS accredited ISO certification, we can transfer it over to us. It's quick and easy, with no delays. Here's what happens:
1. Submit your application form with your current valid certificate with your last audit report including evidence of closure for any NCs raised within.

2. On review and approval of the eligibility to transfer, one of our customer service team will contact you to confirm details and provide you with a

formal quotation

for the next audit according to your existing cycle.

3. On successful outcome of your audit, you receive your audit report, new certificate and the certification logos.
Get a quote
If you're interested in transferring your certification to ACM Malaysia, just get in touch with our team today. We'll have a chat about your current certification, and what you'll need in order to make the switch. We'll also be able to provide you with a free quote.
Email: contact@acmiso.com.my