ISO 14001 : 2015 Certification
Save money, reduce your environmental impact and boost your reputation
ISO 14001 is an environmental management system that helps you identify, manage, monitor and control environmental issues holistically. The standard provides practical tools for companies looking to manage their environmental responsibilities and supports improvements in environmental performance through more efficient use of resources and the reduction of waste.
What are the benefits of ISO 14001?
Implementing ISO 14001 can strengthen your competitive advantage, build the trust of stakeholders and importantly deliver a positive impact on your commercial performance. It also allows for easier integration into other management systems, such as ISO 9001, thanks to the same structure, terms and definitions.
Certification to ISO 14001:
Positions you more competitively for tender and new market opportunities and often is an essential requirement
Saves money for you and your customers by reducing waste and introducing efficiencies
Demonstrates your compliance with current and future statutory and regulatory requirements
Increases the level of involvement of leadership and the engagement of employees in environmental strategy and decision making
Improves your reputation as a responsible business, building stakeholder trust and customer confidence
Encourages better environmental performance from your suppliers by the integration of business systems
Is it for me?
ISO 14001 can be used by any organisation, large or small, regardless of its field of activity or sector.
What is the process?
Simple process to certification.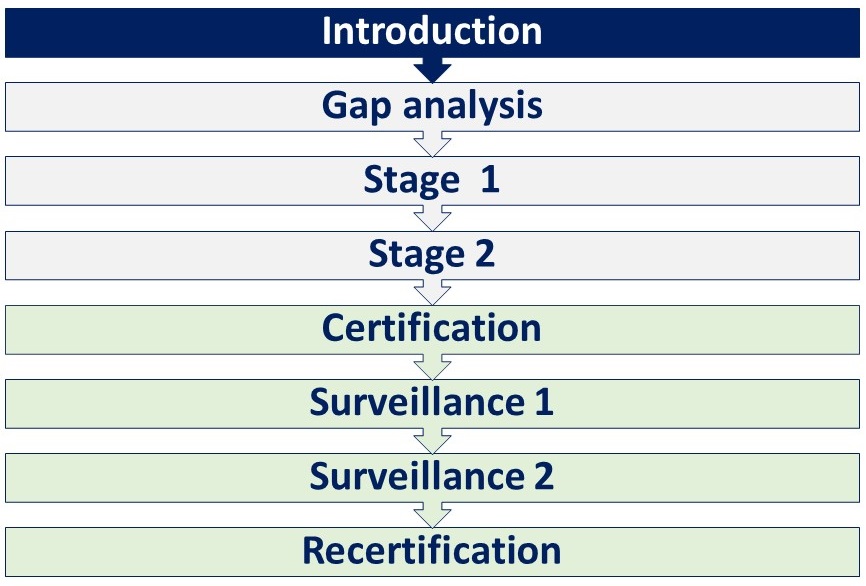 Certification Process
Next steps?
Fill in your application form to get a quote.
Transfer your certification
Find out how to transfer your certification to ACM Malaysia.
A simple transfer process
Looking to change your certification body? If you have an existing UKAS accredited ISO certification, we can transfer it over to us. It's quick and easy, with no delays. Here's what happens:
1. Submit your application form with your current valid certificate with your last audit report including evidence of closure for any NCs raised within.

2. On review and approval of the eligibility to transfer, one of our customer service team will contact you to confirm details and provide you with a

formal quotation

for the next audit according to your existing cycle.

3. On successful outcome of your audit, you receive your audit report, new certificate and the certification logos.
Get a quote
If you're interested in transferring your certification to ACM Malaysia, just get in touch with our team today. We'll have a chat about your current certification, and what you'll need in order to make the switch. We'll also be able to provide you with a free quote.
Email: contact@acmiso.com.my